In the current "project economy", Project management has become one of the most crucial business functions. Projects are typically run to achieve strategic or tactical changes and improvements in a company's operations or its growth and expansion plans. In this era of Digital Transformation, companies have to continually execute strategic and tactical initiatives to stay ahead of the competition and to make money.  Ensuring that these initiatives are executed flawlessly is where effective Project Management plays a crucial role.
What are the challenges of project management?
As with any function, project management has a number of challenges and their solutions are not always easily identifiable. However, they do need to be tackled and effectively resolved. Here, based on our own experience and that of our customers, we present the top project management challenges and ways to overcome them.
These problems can be separated into three different categories:
1. Project Scoping and Estimation Issues
2. Planning and Monitoring Problems
Let's dive into each one:
1. Project Scoping and Estimation Issues
These are issues that can arise during the initial planning phase. A competent project manager would make it his or her first priority to understand the assigned project. If this person finds any issues with the plan, they should apprise key stakeholders and devise a plan that is mutually acceptable. This creates a solid foundation for a well-executed project.
Problems that project managers may encounter during the initial planning phase include:
Lack of clear goals and alignment with business objectives
A lack of direction and unclear goals are two of the biggest reasons why projects fail. If a team does not understand the overall goal of a project and key objectives, then they will be unclear on how to execute and complete the project. This may not always be a problem with the goals themselves, it may also be about how the goals are communicated to the team, whether they are measurable and mutually agreed upon at the start of the project, and so on.
Traditional business goal-setting frameworks, such as Managed by Objectives (MBO), have been used to set goals for an organization to achieve by the end of the project. However, this is not always the case.
How to set clear goals and objectives?
Project managers – and stakeholders – must clearly define their goals for the project teams. Goals promote effective planning and provide a clear direction for the team. In addition to clear vision, it is also important for project managers to quantify project progress by setting up project milestones and completion/ verification tests. Clear organizational goals allow project managers to make decisions with the long or short-term target in mind, and to achieve tangible results.
Most importantly, setting up a project schedule that clearly states when specific milestones are due and communicating it to everyone in the project is a critical part of setting up clear goals for the project.
Project managers can use popular approaches of goal setting such as SMART and CLEAR to define an effective set of goals right from the beginning of the project. These approaches help project managers set up project goals that are crystal clear to the project team and aligned with stakeholder objectives.
The SMART approach requires that project goals must be:
Specific: Answers the 'who,' 'what,' 'where,' 'when,' and 'why'
Measurable: Criteria for measuring project progress
Achievable: Realistic goals that can be reached by your project team
Relevant: Goals that align with the company's vision and mission
Timely: Goals having a deadline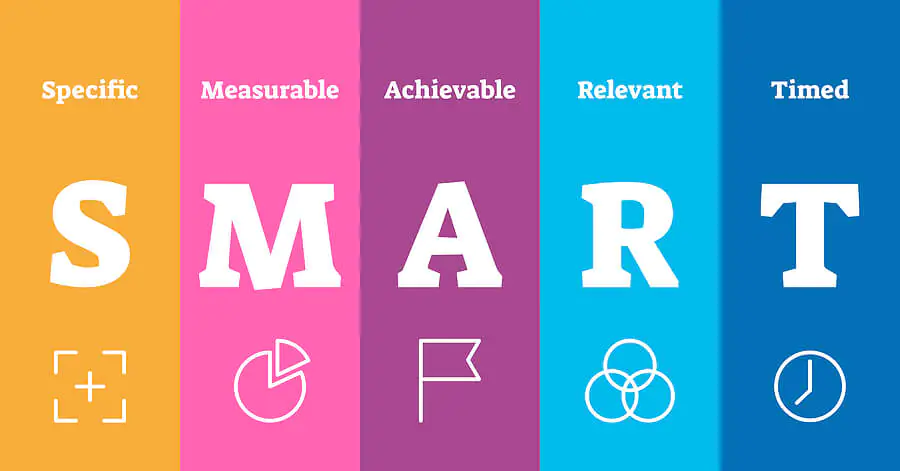 A CLEAR project goal is:
Collaborative: Encourages employee teamwork and collaboration
Limited: Limited in both duration and scope
Emotional: Employees are emotionally connected to the goals
Appreciable: Breaking large goals into smaller goals so they can be accomplished more quickly and easily for long-term gain
Refinable: Gives you the flexibility to refine and modify the goal when priorities change due to unforeseen challenges
Goals must be documented and discussed in kick-off meetings – and project progress must regularly be reviewed against the original goals set.  Any changes to the project goals, based on actual progress made, must be made on a regular basis.
Budget Constraints
Budget constraints are a reality of the modern business and can be one of the biggest challenges when managing a project. At the same time, projects of all kinds are notorious for their budget overruns.  This is one of the 2 most critical challenges that businesses and project teams face, the other being schedule overruns.
This can prevent projects from having the staffing and other resources necessary to achieve a desired objective. This can lead to other problems, such as dependency issues and delayed deadlines.
Ultimately, each organization must figure out the best way to provide adequate budgets for their projects to have a reasonable chance of being successfully executed in order to meet business objectives.
How to deal with budget constraints?
By efficient scope and schedule management, project managers can avoid cost overruns that a project may face and strive for better and quicker results. It is imperative to adopt a proper budgeting procedure and make realistic assumptions to avoid financial issues. Project managers must adopt efficient cost management strategies to plan their budgets accurately and ensure that projects remain within budget.
If a key project or task must be completed but the allocated budget is not enough, the project manager may try to negotiate with key financial stakeholders. If a project manager can show why their projected budget isn't enough while also pointing out the value of the project, then they may be able to increase the budget.
At a higher level, management, project leadership, and business stakeholders must adopt some incremental/ iterative framework to effectively fund proof of concepts and pilot projects that demonstrate the value of the overall project – and if there's sufficient proof of the value as well as the organization's capability to execute the project successfully, then they should provide for a plan to fund the project iteratively till it is successfully completed.
At the same time, organizations must ALSO be prepared to kill projects that have not demonstrated sufficient value in the early stages and avoid the temptation to continue to fund bad projects that have failed to establish a clear value.
Unrealistic Deadlines
Due to a variety of reasons such as business constraints, the management or customer pressure,  and aggressive competition, or from sheer optimism about a new project and loss of memory of past delayed projects, project managers and teams set ambitious deadlines that are often unrealistic. This is one of the biggest mistakes that project managers make which severely affects the project delivery.
This could also be due to several other factors such as lack of – or faulty/ unrealistic – estimation, improper estimation techniques, optimism bias or pressure from leadership. Impractical deadlines eventually result in missed deadlines, poor quality of end product, and stakeholder's dissatisfaction.
How to deal with unrealistic deadlines?
Customers and business stakeholders often end up making unreasonable turnaround demands and self-imposed deadlines due to perceived market dynamics. Project managers need to find a way to manage the client's expectations. Meeting the timeline expectations may not be a valid option, despite increasing the allocated resources.
Project Managers and teams can use past project data, if available, to help stakeholders understand how the project needs to be executed successfully and how much time it can be expected to take.  They can – and must wherever possible – use an iterative approach to planning, delivering the project in smaller chunks and demonstrating value or getting feedback on intermediate deliverables to ensure proper course correction where needed.
Setting and continuously managing stakeholder expectations is the key to avoiding unrealistic deadlines and perception of project failure.
2. Planning and Monitoring Problems
These are issues that tend to arise during the execution of a project. Sometimes, these problems are caused by ineffective or unreasonable plans being approved for execution.
Inadequate risk management
The planning phase of the project is extremely important. However, even with a detailed and meticulous plan, projects are notorious for not going as planned due to a variety of unforeseen situations throughout the project. Common risks involved in project execution are business risk, technology risk, execution risk, market risk – and many others.
How to deal with poor risk management?
It is the job of stakeholders and project managers to try and proactively identify all potential risks using 'what if' scenarios, and devise contingency plans. A project risk management system helps in the identification of the types of risks and mitigation strategies to prevent them. A project management platform can also be useful in identifying, managing, and mitigating risks.  Using some of the latest tools available that use AI and Machine Learning, organizations can prepare much better for possible risks in new projects that are being considered or kicked off.
Dependency Issues
Having – and resolving – Dependencies is a common challenge most medium and large projects have, and even smaller projects are not immune to them.  Dependency issues include reliance on a few specialist resources in an organization (such as architects or UI designers), reliance on external resources, inputs and approvals from stakeholders as well as customers, lack of information, and so on.  Besides these, there are also simple logical dependencies between different parts/ tasks of a project in the sequence they are possible to be done – for example, most of the time, in a building project, one must dig the foundation trench before the foundation itself can be built.
While it is easy to wish to have a project plan with no dependencies, it is practically impossible to actually get one.  It is impossible to get an infinite amount of resources so even the smallest tasks in the project can be done as soon as possible.
How to manage dependency issues?
For managing – and minimizing the impact of – project dependencies effectively, Project managers must identify and address various dependencies in the project, the potential challenges due to those dependencies, and the plan to manage these dependencies. This will help to plan effectively and allocate resources wherever necessary in the most optimal order.
It's important to identify and record all the dependency data during the project plan, for which, project managers can use tools like Gantt charts and Kanban boards.  Where shared resources are involved, a resource booking system may be put in use to ensure the right resources are available at the right time.
Scope creep
Scope creep is a very common and typical project management challenge that happens in almost all kinds of projects.  Projects face scope creep if project requirements change from what was agreed initially at project initiation.
Scope creep can occur due to many reasons such as ambiguous or unrefined scope definition where the customers or business users are not providing detailed or accurate requirements, changes in market conditions that require changes to the product or service being developed by the project.
Img Src: microtool.de
How to deal with scope creep?
To minimize scope creep, project managers need to employ a variety of strategies during the different phases of a project –
Proactively engage with stakeholders throughout the project to understand their exact requirements, their expectations and any changes thereto.
Work on understanding and delivering the most important requirements at al times. If a project starts to show signs of scope/ cost/ time overruns, it would be far easier to drop the not-so-important requirements.
 Set realistic goals and deadlines keeping in mind that some scope creep is inevitable.
Effective risk management strategies in order to reduce the impact of scope creep.
Limited stakeholders' engagement
One of the biggest hurdles to successful project planning and execution is the struggle to keep stakeholders and other decision-makers engaged throughout a project.  A lack of stakeholder engagement can mean a variety of things – from a perceived lack of importance of the project, political and ego issues such as a feeling of not being kept involved in a project, lack of agreement on project objectives, lack of access to stakeholders and finally just the lack of their own time and availability.
Understanding leadership and stakeholder dynamics and ensuring that they are kept "in the loop" is one of the most critical skills that project managers can have.
Project managers need to ensure that all the stakeholders are on the same page and have a clear understanding of the project, throughout the project..
How to manage your stakeholders?
Project Managers must ask for and get the time from stakeholders as needed for the project – from understanding and approval of project goals and objectives to high-level project requirements, project budget approvals and availability of the requisite level of project staffing and resourcing.  They must establish a regular cadence of meetings where they can provide status updates, get approvals on budgets and requirements – and any changes thereto – and provide updates on project progress.
A well-designed project management software can be crucial for keeping stakeholders engaged. The software can serve as a central repository for all of the project's critical artifacts such as plans, budgets, resources and reports and dashboards.  It can also be the place to identify, document and manage all risks, issues and action items. Essentially, the project management software serves as the single source of truth at any point of time for everyone involved in the project.
3. Internal Team Challenges
Internal challenges are issues that arise within a project team. These are problems that occur due to interpersonal obstacles between team members or across the organization hierarchy. These are problems that are directly within the control of, and often due to, the Project Manager's approach, style and personal discipline of project management.  These problems include:
Lack of or ineffective communication
According to Project Management Institute (PMI), poor communication is one of the biggest contributing factors for project failure. In fact, PMI states that 56% of projects fail because of ineffective communication.
Src: PMI.org
Communication challenges affect teamwork and efficiency. At times, team members may not even be sure of what tasks they need to perform and/or how to perform them, causing unnecessary delays. This happens most commonly in organizations that lack a culture of open communication and transparency.
Poor communication is not always limited to teams. It can also be an issue between project managers and stakeholders. By withholding bad news about the project, managers may believe that they are properly managing the expectations of their stakeholders. However, invariably, when the news gets out, it creates other issues, especially a lack of trust in the project manager, thereby delaying crucial decisions that should have been taken much earlier to make course corrections.
Hence, effective communication is a crucial aspect when it comes to achieving project goals and successful delivery of projects.
How to deal with communication issues?
Firstly. Projects Managers must believe in – and understand – the value of proactive, accurate and timely communication amongst all members of a project ecosystem.
Project managers – as well as stakeholders AND team members – must help create a more transparent culture. Here again, an effective project management software that helps in collaboration and information sharing can go a long way in helping them achieve this.
Within the project team, Project Managers should foster timely and regular communication and encourage discussions and feedback. Additionally, daily stand-up meetings and other interactions can help keep everyone informed and prevent miscommunication that hinders project delivery.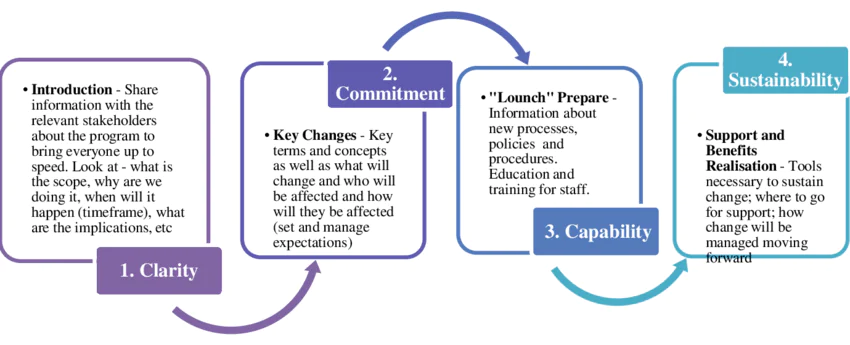 Img Src: ResearchGate
Project Managers can also create and implement a formal communication plan that ensures that all the information is shared with the project stakeholders on a regular basis. A well-thought-out communication strategy to regulate project information is the primary contributor for successful project execution.
Team misalignment
Sometimes, in spite of enough communication, there may be misalignment – amongst team members – and between the stakeholders and the project team.
Lack of strategic direction and leadership leads to team misalignment which is a sizable concern in project management as misaligned teams prevent driving the project in a single clear direction. Project managers need to bring clarity and cohesion to their teams to manage any sort of conflict. Issues and incongruities amongst team members are often a challenge for project managers to deal with.
How to deal with team misalignment and dependency issues?
Project managers need to focus on keeping project teams and leadership aligned by minimizing the gap between them. To do this, they can use tools for enhancing communications such as status meetings, reviews, schedules and reporting systems. Similarly, the project leader should establish regular and thorough communications with the client and senior management. Project managers also need to establish a culture that emphasizes open communication, honesty and integrity.
Lack of Motivation and Accountability
Every member of a project management team holds the responsibility of handling tasks and thus should feel responsible for the role assigned to them. Doing this helps to avoid significant issues that can arise due to the absence of accountability.
Accountability refers to team members taking ownership for their work and ensuring that they complete their assigned work in expected or better timeline, with expected and/ or better level of quality. It also involves maintaining seamless communication by informing their project managers and other affected team members about issues faced, delays, etc., so that those people can take the necessary corrective actions proactively.
Lack of accountability within the team may seem like a minor issue, but this can cause a ripple effect that will affect every phase of the workflow. Therefore, it requires a better approach for project managers to tackle accountability issues with a leadership mindset.
How to deal with lack of accountability?
Fostering accountability among team members is something that should be done early in the project. Setting up clear goals and objectives for individual team members will create accountability. During the project kick-off, project managers must communicate all roles and responsibilities to all project stakeholders and project team members, and how each one is expected to communicate progress. This creates accountability not only for the individual team members but across the team.
Additionally, project managers can direct the team toward the common goal of successfully completing their project. They can also empower their team members to highlight problems or failures in a safe environment where they can discuss the challenges they're facing and ask for support.
During the project kick-off, project managers must communicate all roles and responsibilities to all project stakeholders and project team members, and how each one is expected to communicate progress.
Lack of Experience
Team effectiveness and performance highly depend on the experience and skill levels of the team members. If team members lack the necessary skills and background to perform their roles, the project is bound to fail. Project managers and stakeholders must ensure that they have the appropriate mix of skilled and experienced people assigned to the project, but how to do this isn't always clear.
How to deal with insufficient team skills?
Project managers need to prepare an effective project initiation plan that deals with the needs of the project and the people required to accomplish it. Additionally, they need to pre-determine the needed project management skills and competencies and ensure that they get the right team to deliver the project.
Project managers also need to identify a certain level of skill, knowledge and expertise for challenging projects and decide whether team members need to be trained or add resources with the required skills. They need to analyze the strength and weaknesses of the team and fill the skill gaps with necessary training.
Summary
Project management challenges are inevitable but are not impossible to address. Since not all problems are rooted in the same underlying issues, facing them requires constant analysis and adaptability. Issues with scoping and estimation require proper examination and approval from key stakeholders. This ensures that the project has been checked for any points of improvement or risk and informs the team of how they should proceed.
Planning and monitoring problems occur when teams are unsure how to proceed during the execution phase. This happens when there are too many risks and dependencies without enough guidance being given. Finally, internal challenges occur when the individuals within a team clash have their own internal conflicts with each other that need to be addressed.
In some way, all of these problems can be attributed to a lack of or ineffective communication within a team and with its key stakeholders. Effective communication between everyone involved in the project will ensure that you won't face many of these problems during the project. Proper communication during all phases of a project requires the appropriate tooling. If you are in need of a tool that lets you track the progress of tasks, monitor the flow of work, and ensure that your team is on the right track, then try out SwiftEnterprise.