In today's world, decisions are increasingly augmented, and in many cases actually made, by an AI/ ML system. The availability of cheap computing power and increased access to state-of-the-art algorithms and their implementation has ensured that a significant part of our daily life is continuously improved by such systems.
This month's newsletter covers topics on how AI-based solutions can help in managing projects. We've also included a brief introduction to XAI (eXplainable AI) – something we think is not given enough importance in a world where humans are not only being left out of the decision-making process, but, also are unable to understand why a computer took a particular decision.
What Benefits Does AI bring to Project Management?
Artificial intelligence is changing the way organizations work, and project management is an important area positively affected by these changes. In this article, Bhaskar S, Sr. Marketing Exec at Digité, shows you how AI-based solutions can aid organizations in managing project deliveries.
What is eXplainable AI?
'The computer said so' has become a common refrain and the decisions taken by these systems are accepted without any questions about bias, trust and context. eXplainable AI (XAI) aims to ensure that algorithms are accountable and that humans aren't left out of the decision-making process. This article by Ashwin Swarup, Director, Data Science at Digite, explains eXplainable AI (XAI).
Is your Team Happy?
The application of AI and ML techniques to data including team member conversations and comments as well as customer comments and feedback, has the potential to provide organizational insights to underlying patterns, hitherto unseen and enable them to make data-driven decisions far more effectively than what traditional metrics and measurements allowed them to. This article by Priyank Parekh explains how you can understand your team's dynamic and why it's important to track it.
Digital Transformation & Artificial Intelligence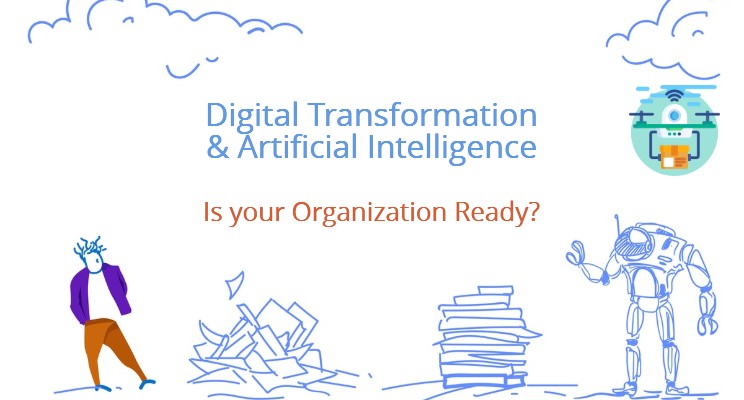 Digital Transformation (DX) is one of the, if not the, most crucial initiatives that many organizations have undertaken or are taking up and we think AI will play a dominant role in propelling organizations through their transformation. Not on the AI bandwagon yet? Here's Bhaskar S, Sr. Marketing Exec at Digité, telling you why you should jump on ASAP.
NEWS & UPDATES
We recently launched our very own XAI enabled Enterprise Project Intelligence product – RISHI-XAI. It combines a knowledge system crafted from Digite's vast domain experience, a cutting-edge machine learning system and eXplainable AI. RISHI-XAI can not only predict, but also help you correct course and bring projects back in line. Oh, and, there's also Multi-Project, Multi-Scenario, Role-based What-If. If that sounds like a mouthful, we could just do a quick demo for you! Let us know.
EVENTS
We will be organizing a couple of conferences in Minneapolis and New Jersey in April, to discuss the powerful unique role AI and ML will play in predictive and proactive Project Delivery Management. If you'd like an invite, just send an email to [email protected] we'd be happy to have you there.