Beginner's Guide to Kanban for Agile Marketing
At the core of Kanban lies a paradox: by limiting the amount of work we do, we become more productive. Although Kanban was adapted to knowledge work only a few years ago, the concept of kanban has been around for decades. In this article, Andrea Fryrear explains Kanban in detail from its origin to its application in the field of Marketing.
Using Kanban in Marketing
Kanban is a great method for planning and organizing a marketing team's work. It helps various teams understand the dependencies between teams and helps them collaborate much more effectively. In this article, Kshipra Bhat has shared her experience with the benefits of using Kanban in an Agile Marketing team.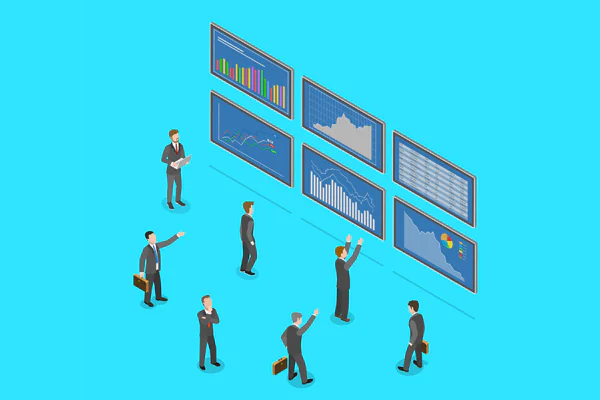 Writing your blog using Kanban – Part #1 & #2
Kanban can be used for almost anything. Kanban is a powerful tool, that helps you see what you need to get done, and how to control the load, both of which make sure that you get things done and deliver value quickly. In this article, Shirly Ronen Harel has explained how she keeps up her blogging using Kanban.
Webinar- Going with the Flow: Kanban Practices for Marketing
Strict scrum may cause more problems than it solves on marketing teams, but by creating their own customized hybrid methodologies these non-IT teams can enjoy their share of Agile success. Our webinar on July 18th with Andrea Fryrear draws on new research from hundreds of marketers, as well as on-the-ground experience from an Agile marketing coach.
News & Updates
What's new in SwiftKanban 5.0?
SwiftKanban 5.0 update is here! This release is packed with a bunch of new features and key enhancements! Experience the newly introduced Dependency Board to keep track of the important work items that are dependent on each other for completion, Toolbar Pinned on the Kanban Board, Notification on Card Edit and more! More details here!
Webinar on-demand
Watch our on-demand webinar on 'Lean Business Agility' with Klaus Leopold where he shared his experience in an agile transition where approximately 600 people were involved and explained what they did to improve the situation and reach the goal of "more business agility".
Upcoming Conference
Lean Kanban India 2018!
We are the Platinum sponsor again for this year's Lean Kanban India conference (#LKIN18), to be held in Bengaluru, India on September 21 & 22.