Managing Attributes for All Card Types
From this release onwards, you can decide what attributes to be displayed for a particular card type at Board level. Using the newly introduced "Manage Attributes" feature under the Card Settings at Board level you can deselect attributes that are not required for a card type. Learn more about Manage attributes from this page.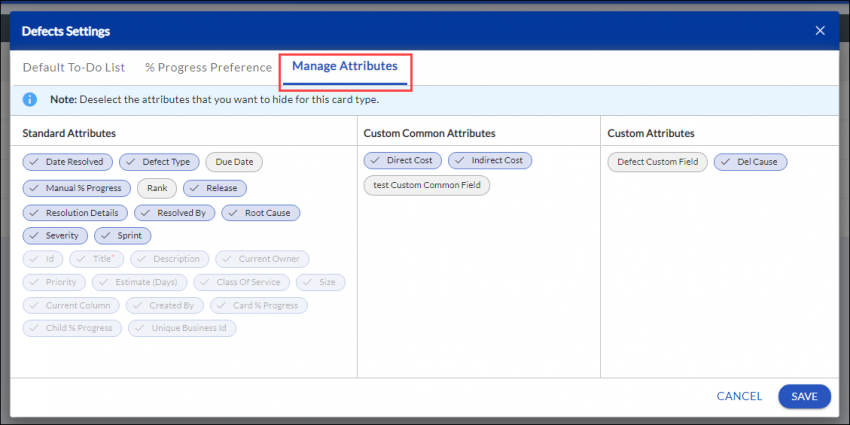 Introducing New REST API
In this release, we have introduced a new REST API getMasterList under Metadata Service to fetch a single Master list along with their list of values (LOVs) by using the Master List ID. Get to know more about it from this page.