Quickly Add Child Cards from Linked Cards Section
In this release, we have provided a default card in the Parent-child Links and Traceability options of the Linked Cards section of a card. This card has the Add Card and Search & Link Card options available upfront. This enhancement helps you to quickly add a child card or trace another card.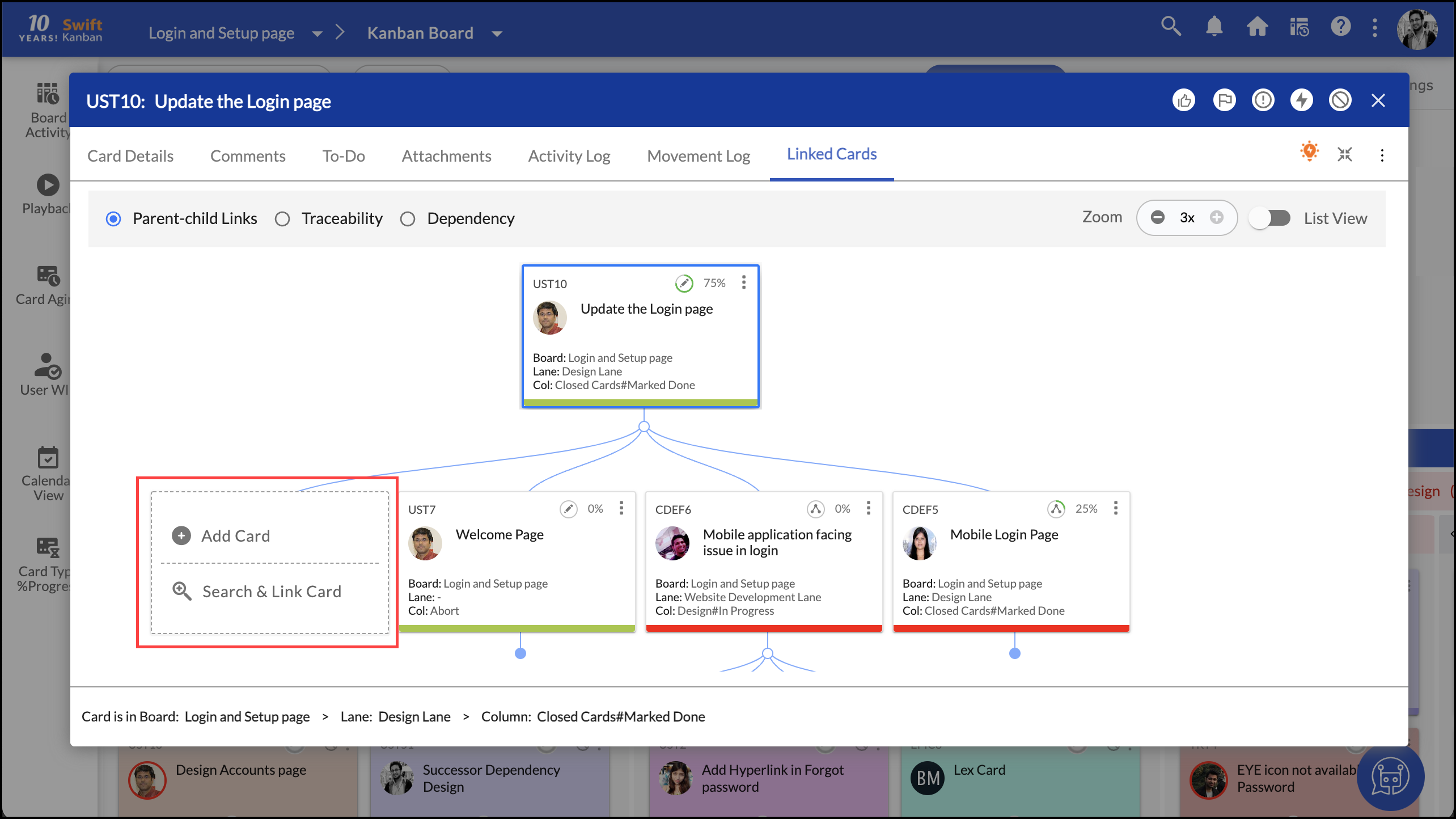 Introducing Filter Option in the Tag Cloud Metric
Currently, in your Tag Cloud metric, you get a collocated visual view of all tags to understand the key drivers of your Board. From this release, we have introduced a filter option for this metric that lets you fetch tags based on the filter criteria like Start Date, End Date, Date Field, Card Type, etc. To learn more about applying filters on Tag Cloud, read here.