We have introduced a couple of significant enhancements in the Event Notifications, Flags and Column Type settings.
Team List in the Team wise Event Notification
Pushing notifications to teams gets easy as you can select the entire team from the Team List to send the event notifications.
Flags in Card Carousel View
Now, along with the Card pop-up, the flagging options ( Vote, Flag, Issue, Risk, and Block) are also available in the Card Carousel view.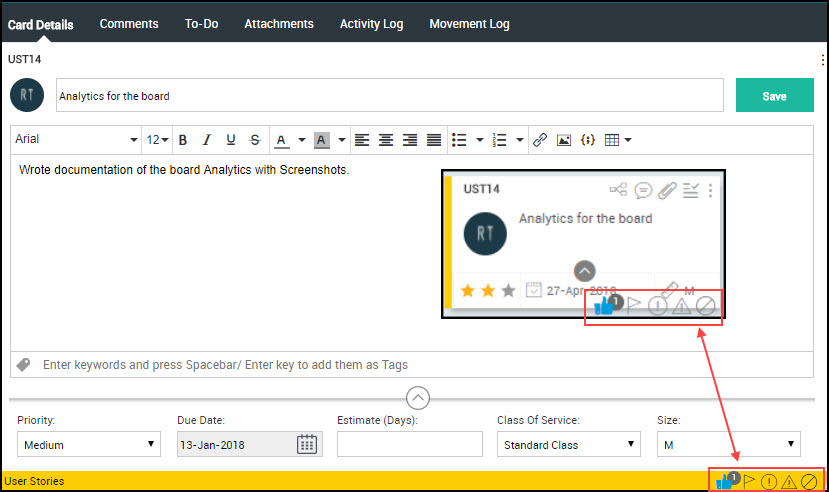 "Complete" Column Type Renamed to "Complete and Waiting"
We have renamed the "Complete" column type to "Complete and Waiting" so that it gets easy for you to know when to use such column type. Read here to know various column types and their usage.
As always, your feedback and suggestions are invaluable to us. Please keep them coming on the SwiftKanban Feedback portal and let others vote on them as well!
If you see an error or an issue, drop us a quick note on [email protected].